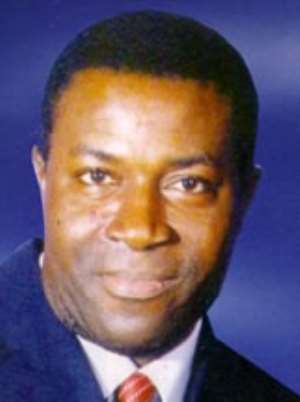 A 15-member new National Tripartite Committee (NTC), which comprises five representatives each from government, employers, organised labour and the Minister of Manpower, Youth and Employment (MMYE) as its Chairman, was on Wednesday inaugurated in Accra.
The committee, established by the Labour Act 651, 2003 section 13 has the task to determine the National Minimum Wage, advise government on employment and labour market issues, consult with partners in the labour market on matters of social and economic importance as well as promote employment and industrial peace at the work place.
Members of the committee include Nana Akomea, Minister of MYE, Mr Kwesi Adu Amankwah, General Secretary of the Ghana Trades Union Congress (TUC), Mr Smart Y.A. Chigabatia, Joint Consultative Forum, Mr Abraham Koomson, Ghana Federation of Labour, Ms Joyce Aryee, CEO, Chamber of Mines and Dr Alhassan Iddrisu, Ministry of Finance and Economic Planning.
Nana Akomea, Minister of Manpower, Youth and Employment (MMYE) inaugurating the Committee, stated that the committee was one big step forward to set up a national infrastructure to promote and sustain employment, fair and equitable wages, dignity of labour and industrial peace.
He said the other key components of this national infrastructure were the existing National Labour Commission and the Fair Wages Commission to be inaugurated soon.
He said the country is on course to provide the people with statutory national institutions to determine the minimum wage, maintain fair and equitable application of this wage through a unified pay structure and to minimise labour disputes from becoming flashpoints.
Nana Akomea stated that even though some success have been achieved in terms of stability of the currency and inflation, a lot more have to be done to raise the growth rate that would generate investments to provide employment at levels to meet the demand.
He said such situations called for urgent and pragmatic measures to meet the challenges of unemployment, especially among the youth.
"I expect this committee would be keen on this issue of promoting employment, and provide a focus to discuss, in a thorough and forthright manner all aspects of policy, that would promote employment," he added.
He urged the membership of the committee to bring their experiences to bear on their work in order to have a new era in generating ideas to promote employment.
Ms Joyce Aryee assured members of the committee of the readiness of the association to collaborate with other partners to ensure that the NTC worked well.
She charged the NTC not to be just interested in discussing wages and salaries but to ensure that the resources of the nation was utilities for the benefit of all the citizens of the country.
Mr Kofi Alex Bonney, Chairman of the TUC also expressed the eagerness of the union to partner the key stakeholders to ensure that the work of the NTC becomes successful.
He said a healthy labour market was a good thing that a country must have to promote employment for the youth.