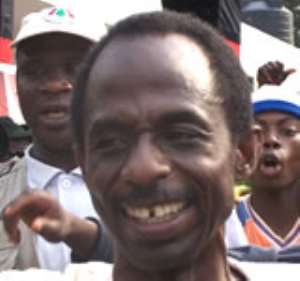 Mr. Johnson Asiedu Nketia has denied signing any document that calls for the scrapping of the law on 'causing financial loss to the state.'
According to the National Democratic Congress (NDC) scribe, he appended his signature to a document which agreed that the law should be amended in such a way that it could not be used to persecute political opponents.
In an interview with Joy News' Evans Mensah, Mr. Nketia said the statement signed by the general secretaries of the political parties and policy analysts at the Institute of Economic Affairs (IEA) in Accra on Tuesday and read by the General Secretary of the NPP was not the original document that he had signed.
He said after the General Secretaries, Nana Ohene Ntow of the New Patriotic Party (NPP), Prof. Nii Noi Dowuona of the Convention Peoples Party (CPP) and Gabriel Pwamang of the Peoples National Convention (PNC) agreed that the law should be amended to make it focus on the primary purpose for which it was passed in the first instance, that is to check corruption and malfeasance, they went back to their parties with a draft document.
He said their parties' executive committees approved the draft which he and the others signed.
Meanwhile, in a report carried by the Daily Graphic on Tuesday October 24, 2007, it was reported that the four parties have signed a document and have agreed that the law should be scrapped.
In a reaction to the report, the flag bearer of the NDC, Prof. Evans Atta Mills told Joy News Tuesday afternoon that, no such decision has been taken and the party's position is that the law must be allowed to work..