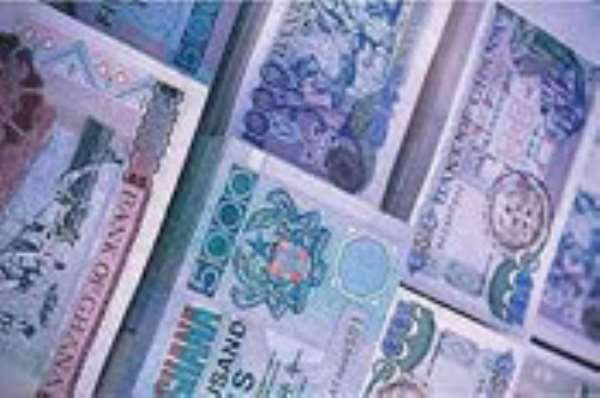 The European Investment Bank (EIB), which promotes European objectives, has launched its first international bond issue denominated in Ghanaian cedis.

A statement issued in Accra on Tuesday said the bond launched on October 12 was for an amount of GH¢20 million (about 15 million Euros) with an annual coupon of 10.75 per cent.

The bond has settlements and payments in Euros, as determined by the Calculation Agent based on the Euro/GH cedi exchange rate.

"The bond has an issue price of 100 percent and matures on October 26, 2009," the statement said, adding that the transaction was lead-managed by Barclays Capital and Barclays Bank of Ghana.

The statement said the bond followed recent initiatives by the EIB in African currencies in the international capital markets such as the Botswana pula, Egyptian pounds and Namibian dollars.

"This transaction is a continuation of EIB's aim to explore funding possibilities in relevant local currencies, notably with a view to supporting development in local currency markets but also marking a step towards potential future lending in local currency."

The statement said EIB's issuance activities in African countries complemented lending activities in the region where the Bank had been a development partner for decades.

"Current cooperation is based on the Cotonou Partnership Agreement of 2000."

The statement said in the past five years, the EIB had signed loans for over 140 million Euros in Ghana for projects covering a wide range of sectors, notably industry and energy.

Barclays Capital, the lead manager, said "Ghana has attracted a great deal of interest from international investors this year. With political stability, accelerating growth and recent discovery of oil the country has become the first West African sovereign to issue in the international bond market.
This local currency issue is another milestone, with Barclays Capital and Barclays Bank of Ghana joining forces with the EIB to advance financial markets in Africa."

EIB's Richard Teichmeister, Head of Funding for Europe and Africa, said the issue provided a top quality alternative for investors in a market with very limited supply.

"It gives the EIB another opportunity to expand its presence in African partner country currencies in a way that contributes to the development of the local capital market by directing international investors' attention to African debt markets."