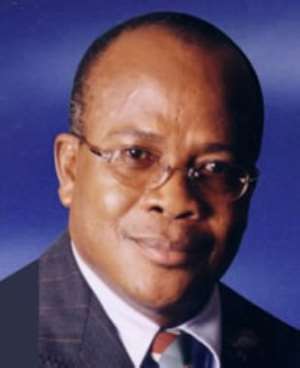 Samuel Sallas Mensah, faces death threats.
The Chairman of the Public Accounts Committee of Parliament, Mr. Samuel Sallas Mensah, says he has been threatened with death by unknown persons.
Mr. Mensah told Joy FM's Super Morning Show host, Kojo Oppong-Nkrumah that he has received about five phone calls over the past two weeks all asking him to stop immediately his current exercise of holding public sittings to review expenditure patterns of state institutions or be eliminated.
He said, the callers, often too ready to hang up after issuing the threats, could be pranks, however the committee has reported the matter to the police who demanded a written complaint. That demand was complied with last Friday and the committee members were waiting on what measures the police would take to secure their safety while away from work.
Mr. Mensah said the committee and its members are provided security at the sitting but beyond that, every member was on his own.
The Committee, acting on reports of the Auditor General, is conducting a public review and demanding answers from affected state institutions and officials of numerous financial malfeasance and corrupt practices.
The Committee expects to round off the exercise by October 29, and forward recommendations to Parliament for further action.