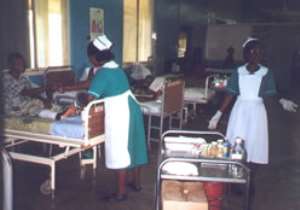 The Ministry of Health will from Monday October 22, 2007 begin a head count of its human resources.
The exercise is towards the gathering of comprehensive and accurate information on health workers throughout the country.
The census became necessary because 'ghost' names have been detected on the government payroll under fraudulent circumstances.
Even though, the Ministry had removed 'ghost' names from its payroll some time ago, there are suspicions that some more still exist.
The Ministry is conducting the exercise together with the Ghana Statistical Service, the Ghana Audit Service and the Ministry of Finance and Economic Planning.
The exercise is expected to provide accurate data to enable government to spend prudently on the sector.
The exercise will end on November 2nd, 2007.