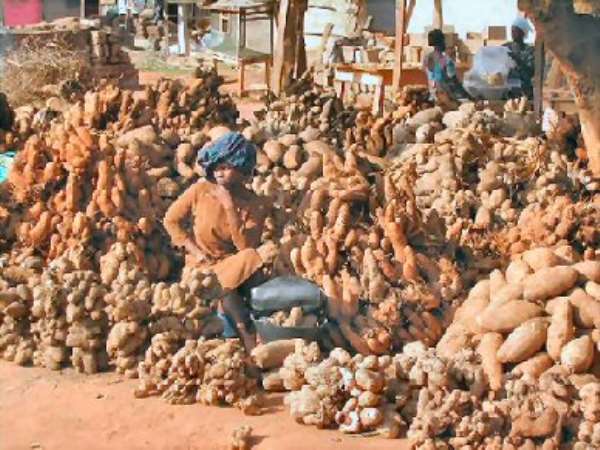 The proposal for a Common Market for Africa would bring huge benefits to Africans. It must therefore be supported and made to work.
First and foremost, trade barriers among African countries must be removed to make way for the promotion of Trans-African trade on the continent.
A Common African Market would create an avenue for a variety of African products to be showcased on the continent.
Already, some goods from Africa found it difficult to enter international markets because African goods could not compete on the world market. Goods from Africa are therefore either sold cheaply or rejected outright on the world market.
Conditions for goods in the African Common Market would be liberal for African good. The competition would not be as keen as they are in the global markets.
A strong Trans-African trade would boost the confidence of African exporters before they head for the global market.
For instance, export goods from Ghana would principally include timber, cotton, bananas, pineapples, cashew nuts and mango among others.
From that market, Ghanaians could also acquire articles like leather bags, different types of textile materials and high quality artifacts.
In the pre-independent days, some adventurous Gold Coast traders entered some markets in Nigeria and Cameroon. Their experiences remained on their lips until they died. Most of those traders became wealthy on their return to the country.
Until Ghana attained independence the country was a fertile ground for trade for Nigerians. Most of them were in the mineral-rich areas of the country and they made fortunes for themselves and their families. Most of them continue to tell the good old stories about the Gold Coast.
Our forefathers have put up the structure, it is for us to improve upon them. It would be better for Africans to improve trade among themselves than struggle to go into the international markets where their goods suffer discrimination.
As a result of the flexible condition offered farmers in the developed countries, African agricultural goods stood at a disadvantage.
They make products from Africa more expensive than those from the developed countries.
For the laudable proposal to engage the attention of African governments, African trade ministers must meet to brainstorm over the idea and come out with tangible suggestions.
Just in case this happens, the giant international trade organizations would be threatened and they might be compelled to change their attitude towards trade with Africa.
It is not every item an African nation would need that it must go to the global market for. At times, it would be necessary for them to go to the African Common Market.
It would benefit Africans immensely if they make their own market the first option for their needs before they move towards international markets in case they are not satisfied with what might be in their own markets.
DAILY GUIDE urges African leaders to think seriously about the suggestion and start working towards it.