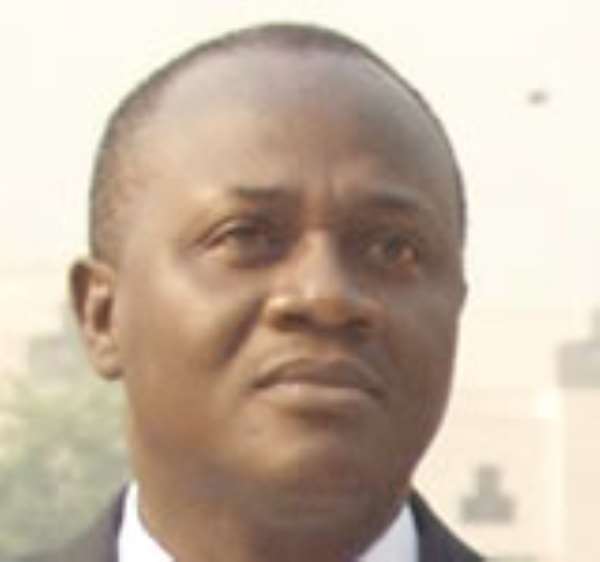 Dan Kwaku Botwe, former General Secretary of the New Patriotic Party, will be doing his final lap in his three-tier campaign programme of reaching out thrice to the same group of delegates before the December 2008 Congress, according to his aides.
According to the Ghanaian Observer, Dan Botwe himself who confirmed the move, affirmed his control of the ground and delegates and his faith in the NPP to give him the nod in the coming Congress.
He indicated that his chances in the race are "still great," looking at the quantum of work he has put in, in the building of the party, and sacrifices made "in the trenches with party members at the grass root level from 1992 till now."
The former NPP General Secretary and Head of the party's Research Machine reiterated his claim as a true party person who can take risks and make the necessary sacrifices for the party at any given time, adding that he started a sacrificial party job right from the scratch and was hopeful that the grounds will favour him come the December Congress.
Dan Botwe made the statement when he met a section of the press in Cape Coast at the last leg of his second campaign tour of the Central Region.
He said that the best way to put the opponents to sleep is to deliver fully to Ghanaians and stressed; "I have shown it in all aspects and would be able to deliver more" adding that, "I am action and result-oriented".
Dan Botwe, who expressed his desire to win the impending flagbearership elections of the party, said he is seeking power in order to prosecute the party's agenda and to help raise the living conditions of Ghanaians; especially the under privileged for the better.
According to him, a product that is marketable is one none can reject, adding that the party needed somebody who can represent them in government to move ahead their programmes geared towards developing the nation.
He pointed out that Ghana could have been better placed than where it is now and added that Ghana needs a leadership which can inspire the people and indicated this was what he had shown to the party so far.
The NPP presidential aspirant said, when he is given the nod, he will ensure that all institutions in the country worked effectively to satisfy the people of Ghana.