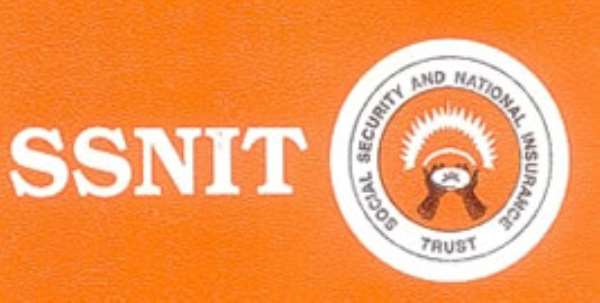 The Social Security and National Insurance Trust (SSNIT), has cautioned employers against under declaring the salaries of workers as a way of paying reduced SSNIT contributions.
Culprits will be prosecuted, Rev. Kwaku Osei-Bimpong, Head of Public Affairs, warned.
He also warned workers against colluding with their employers on this score since under-declaration will adversely affect their pension benefits in future.
"We believe there is some amount of collusion between employers and employees to declare less salaries", he said at an employers' seminar in Accra yesterday.
The seminar, organised by the Trust, was part of activities to educate employers to provide accurate data on employees.
He urged employees to regularly check the payment of their SSNIT contributions to ensure that they were in consonance with their actual salaries.
A monthly contribution of 17.5 per cent on an employee's salary, made up of five per cent from the employee's salary and 12.5 per cent by the employer, is required to be paid on behalf of the employee.

Rev. Osei-Bimpong said that a scrutiny of the contributions indicate that salaries as low as ¢40,000 have been declared.
"Benefits on such a salary would be very low should the employee retire", he said.

He said the Trust has stepped up its monitoring mechanism to detect and prosecute defaulting employers, and urged employees to inform SSNIT of such practices.
Leslie Arde-Arcquah, Legon branch manager of SSNIT, in a presentation on the effective management of data of employees of the scheme said that, there was the need for employers to accompany their contributions with accurate data, including their bio-data and social security numbers to ensure correct computation.
He said between March and June this year; out of the contributions of 19,749 workers that the Legon branch received, 2,605 were without social security numbers, making it impossible for those workers to be credited.
The seminar, which was attended by about 100 employers in companies in and around Legon, had the theme: "Building and maintaining quality data on members-the role of the employer."