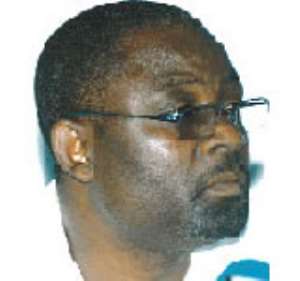 Mr. Andrew Awuni, Secretary to President John Agyekum Kufuor, has denied media speculations that a meeting at the Osu Castle on Monday, organised for the 19 presidential aspirants of the New Patriotic Party, turned acrimonious.
Awuni told Joy News that even though he did not sit in the meeting that saw President Kufuor engage 17 of the 19 aspirants in charting the way forward for their campaigns towards the December 2007 Congress of the party, his briefing was that the meeting was held in a friendly atmosphere.
Only Kumasi-based Lawyer Kodua and Kyerematen Agyarko could not make it to the Castle meeting, however, Awuni said the 17 who attended spoke of issues of concern to them, especially the vexed perception that President Kufuor was backing one of the aspirants.
Awuni said while he believed the aspirants were happy with the outcome of the meeting, he would expect the participants themselves to tell their own story.
But the aspirants have since the meeting closed, remained silent on what transpired, insisting readily that the meeting was a closed-door one and should be left at that.
The media have been out speculating on probable outcomes and ramifications of the all important meeting, postponed once last week when some of the aspirants allegedly objected to the Castle venue.
While some claimed that a number of the aspirants who attended the meeting refused to talk at all, others appeared dissatisfied even with the President assuring them that he backed none of them.
According to Awuni, President Kufuor assured the meeting that he did not indeed back any particular candidate and rather urged them to conduct their campaigns in a manner that would see the party united after Congress in December.
Asked if campaign messages of the aspirants promising to deal with corruption and to create more jobs were admissions that the Kufuor-led government failed to perform in those areas, Awuni told Joy News' Matilda Asante that far from non performance, fighting corruption was a process and believed that not even in the days when 'probity and accountability' were national slogans did the nation achieve as much as under the present administration.