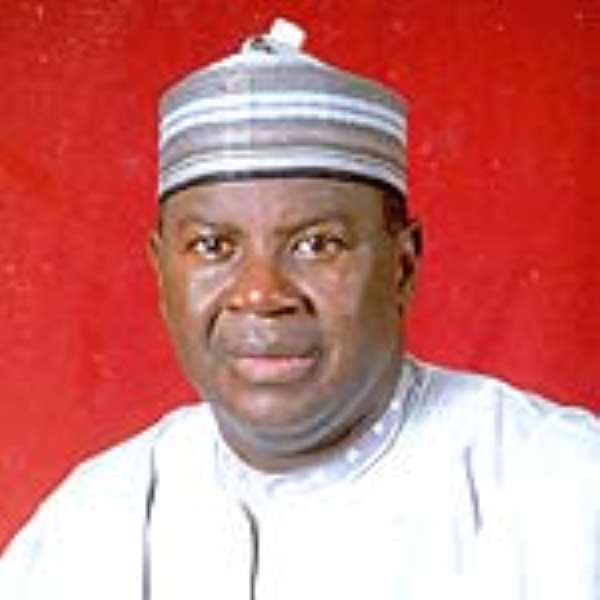 Vice-President Alhaji Aliu Mahama last Saturday challenged school authorities to check the improper dress codes students have recently adopted.
 
Alhaji Mahama said the latest trend of dressing among the youth has become disturbing to the nation.  The Vice-President gave the challenge in an address read on his behalf by Mr Samuel Bannerman-Mensah, Director General of the Ghana Education Service (GES) during the 25th anniversary celebration of Chemu Secondary School at Tema.
 
Alhaji Mahama indicated that quality education could not be achieved in schools that were replete with vice and moral bankruptcy. He said, 'for me, it is not a convention of behaviour acceptable in our society.'
 
Elaborating on the need for the new educational reform, the Vice-President stated that; 'the need to review the existing education system was informed by our quest to achieve the objective of developing human resource of this country.'
 
The Vice President said it was important that the future leaders were given the type of education that would equip them with knowledge, skills and attitude. He said adequate training was being organised for teachers to enable them to play their role well as they were the centre of the implementation of the new educational reform.
 
Mr George Avorklia, Head Master of Chemu Secondary said on October 12, 1982 as part of the educational reform programme and the need to provide community based schools, Tema Community four Middle School was converted into Chemu Secondary School.
 
Mr Avorklia called on stakeholders and cooperate bodies to help the school acquire a modern well-equipped science laboratory and teachers bungalow. He said that, the school, named after the Chemu Lagoon started with 86 students, nine teachers and now has a student population of 1,988.
 
The School, he said, took the third position in the 2001 national Mathematics and Science quiz competition and the best Science student's position in the 2005 West African Senior Secondary School Examinations.
 
Mr David Quaye Annang, Tema Municipal Chief Executive advised the students to hold high the  discipline being instilled in them in a bid to become responsible future leaders. The MCE called on parents to support teachers in the education of their wards instead of shirking their responsibilities.
 
Two past head teachers of the school and some staffs were rewarded for their contributions to the growth of the school, while students who excelled in the various subjects were given awards. 

The school, as part of its anniversary, launched its website, www.Chemusec.Edu.Gh.