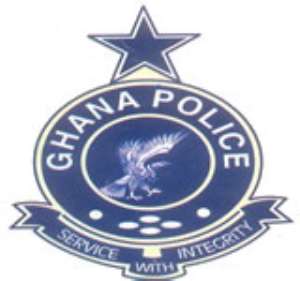 Mohammed Ahmed Odaymat, the member of staff of Rana Motors who allegedly assaulted two policemen on October 1, this year, is said to have left the country.
He is alleged to have left the country within the week that the assault took place.
The Accra Motor Court has, however, granted his driver, Daniel Kwasi Boateng, bail in the sum of ¢40 million when he appeared before the court on Tuesday on five counts.
Boateng is charged with failing to comply with traffic regulations, causing danger to road users, dangerous driving, driving without a driver's licence and resisting arrest.
His boss, Odaymat, was charged with obstructing a police officer in the line of duty, causing unlawful harm, resisting arrest and causing unlawful damage to property.
The acting Commander of the Accra Central MTTU, Superintendent S.K. Ntim, told the Daily Graphic that Odaymat had been served with a writ of summons and was expected to appear before court to defend himself.
He said the case had been adjourned to October 29, 2007.
He said it was unfortunate that some members of the public put up such unruly behaviour and tried to obstruct the police in the execution of their duties.
Odaymat, on October 1, this year, allegedly assaulted two officers of the Central Motor Traffic and Transport Unit (MTTU) of the Ghana Police Service by way of bites and beatings.
He allegedly head-butted one of the policemen, Corporal Thomas Ackah, for cautioning his driver for dangerous driving and followed that with a blow.
That resulted in a scuffle which attracted the attention of Lance Corporal Elorm Kpodo, who was directing traffic at the Graphic traffic lights.
Mr Odaymat allegedly resisted arrest and subjected the two policemen to severe beatings resulting in some injuries.