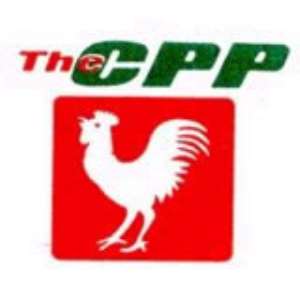 The Western Regional Steering Committee of the Convention People's Party (CPP) on Saturday assured all the six presidential aspirants that it would remain neutral and deal fairly with each of them in the interest of party unity.

Mr. Samuel Gordon Etroo, Regional Chairman of the party, told the Ghana News Agency on telephone that at no time had members of the committee met to declare their support either collectively or individually for any of the aspirants.
He was reacting to reports that the regional steering committee had declared its support for one of the aspirants.

Mr. Etroo described the reports as "wicked lies" calculated to foment trouble and to divide the ranks of CPP supporters and sympathisers.

He said all the aspirants were patriotic and competent enough to lead the party and deserved equal opportunity in their endeavours to wrestle political power from the New Patriotic Party.

Mr. Joseph Kofi Boadi, Regional Administrative Secretary of the party, said the party was planning fund raising activities to organise delegates' conference to elect officers in the remaining seven constituencies in the region.

He said the regional steering committee had been giving equal opportunities to the aspirants who visit the region to campaign and advised CPP supporters to be wary of detractors who wanted to sew seeds of discord among them.
Source: GNA