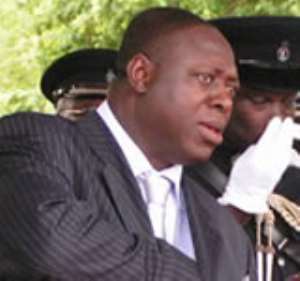 The Inspector General of Police (IGP), Mr Patrick Acheampong and the Police Administration on Friday congratulated Moslems for successfully observing the Ramadan and wish them 'Barka da Sallah'.
A statement issued in Accra and signed by District Superintendent of Police (DSP), Mr Kwasi Ofori, Acting Director of Public Affairs said the Police Administration would ensure that Moslems celebrated the Ramadan festivities in a peaceful atmosphere.
"We also wish to entreat the youth to endeavour to observe the laws of the land as they go about their activities on the occasion" the statement said.
The statement cautioned that the Police would not spare anyone caught creating trouble and disturbing the public peace.
Source: GNA