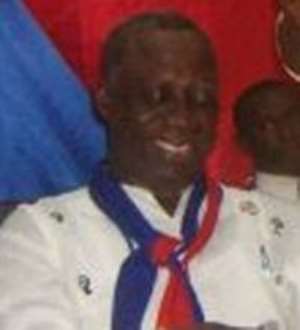 Yaw Osafo Maafo, a presidential aspirant of the governing New Patriotic Party, has tasked the party's national leadership to ensure a level playing field for the nineteen contestants who are seeking to succeed to lead the NPP into next year's general elections.
The aspirant, who is also the MP for Akyem Oda, made the demand yesterday at the NPP headquarters, Asylum Down, when he filed his nomination to affirm his determination to contest in the December 22 flagbearership contest.
He is the sixth aspirant to file, after Alan Kyerematen, Kofi Konadu Apraku, Hackman Owusu-Agyemang, Kwabena Agyei Agyepong, and Boakye Agyarko.
Amidst drumming and dancing, Mr Osafo Maafo, also known as 'Oyeadieyie,' was ushered into the party's National offices by a large crowd of supporters after they had embarked on procession through some principal streets in the capital.
Mr Osafo Maafo, a former Finance Minister, said his call for fair play in the NPP flagbearershp race does not stem from any suspicion of foul play but rather, it is only normal to ask for that preventive measure in such a keen political competition.
On his part, the Oda MP assured that he and his supporters will abide by the party's code of ethics and regulations guiding the flagbearership campaign race of the NPP.
"We are in for a clean campaign and fight, we are in to win," he confidently declared.
According to Mr Osafo Maafo, the NPP government led by President Kufuor has performed well and cannot afford to pass on its inheritance to another party; the man to ensure this did not happen was Yaw Osafo Maafo.
He said at this stage in the nation's democratic development, it requires a man of conviction, vision, and the track record to move it into the league of big hitters.
Mr Osafo Maafo urged the media to give fair coverage to all the aspirants and announced that his detailed vision as President for the country will be unveiled when he officially launches his campaign.
Earlier, Nana Ohene Ntow, General Secretary of the NPP, reassured that the party's leadership would manage the election process leading to the flagbearership contest with openness, transparency, in a free and fair manner.
He maintained that the NPP presidential aspirants are honourable men of integrity, loyal and committed members of the party and urged the rank and file who are the supporters of the aspirants to carry out clean campaigns.
Nana Ntow also called on supporters to eschew personal attacks, vilification, and insults.