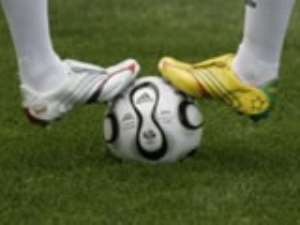 Ghana Football Association (GFA) has fixed Saturday, December 1 as the commencement date for the Premier League.

The league, which would be on recess for the Ghana 2008 African Cup of Nations early next year, is expected to end in May 2008.

The competition would be on recess from January 13, a week to the Nations Cup kick off.

Teams are expected to have played 10 games before the recess.

The decisions were taken at t he GFA's Congress.
All 16 Premier League clubs are mandated to initiate the process of registering their players from Friday, October 12 in an exercise that spans 10 days.

The GFA has dedicated October 23 - November 9 as the statuary period for Professional League Board (PLB) to speed up the process of organizing a fabulous season.

The PLB would also have the verification period from November 12-29.

Kwasi Nyantakyi, President of FA said sponsorship worth two million dollars had been secured for the premiership following the scientific valuation carried out on the league.

He said FA would soon announce a broadcast sponsorship deal for the league.

The President proposed an Extraordinary Congress before the commencement of the league to enable the GFA discuss the numerous court issues that bedevilled the association this year.

He said the congress would sanction all clubs and officials who took the FA to court.
Source: GNA