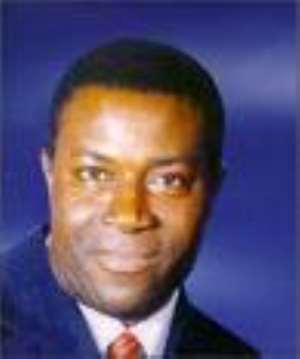 Ghana is the only member of the Commonwealth that has not implemented a National Youth Policy despite the fact that it has ratified many international treaties. The implementation of a National Youth Policy for Ghana has become the ultimate agenda of the Ministry of Manpower, Youth and Employment, the National Youth Council, the Federation of Youth Associations in GHANA and Civil Society Group Organizations.
Opening a today stakeholders meeting on a Draft National Youth Policy for Ghana, the Minister of Manpower, Youth and Employment, Nana Akomea, said the national youth policy for Ghana has been delay for quite too long and very difficult to explain. He said issues that affect the youth affect the future of the nation, since there is every possible need as mandated by the constitution to build capacity for youth development.
He highlighted employment of the youth as the key to youth development and therefore expressed governments support to this course. The minister said Government in the last couple of years has done its best in trying to move the agenda of the youth forward in order to address the needs of the youth. Nana Akomea said government has combined the youth and the employment ministry in one sector in order to deal with unemployment problems. The sector minister said Government has intervened with the National Youth Employment Programme which has currently employed about one and three thousand youth in various forms of modulus during the last year. He expressed hopes that within the next year another or more than one and three thousand youth would also be employed.
He the fact that money has been taken from various Ministries, Agencies and Departments to support the programme. He also stressed the paramount importance of the apprenticeship programme inculcated in the new educational reform as the most innovative part. Nana Akomea said this would enable both junior and senior high school levers that are not able to pursue high academic learning to gain some form of entrepreneurship skills to prepare them for the world of work. He said his ministry is considering programmes that he hopes would equip graduates from tertiary institutions with entrepreneurship skills.
Nana Akomea said students will pursue a one year entrepreneurship programme during their final year to prepare them for future occupational engagements. He noted that discursions are underway with university dons to map out a comprehensive plan for the implementation of the programme. He commended MDA's and stakeholders present at the meeting for their involvement since it is very crucial in addressing the needs and aspirations of the youth. He urged participants to be pragmatic in their deliberations since the youth look forward to them.
Cecil Nii Obodai Wentum
Under Country Director
Department of Media Communication, DMC
Ghana Country Award Council, GCAC