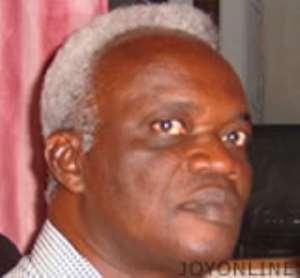 Former Energy Minister and leading member of the National Democratic Congress, Mr. Ato Ahwoi says government must shut down the Akosombo Dam immediately.
Mr. Ahwoi told Joy News that the nation will be better off with a worsened load shedding programme than to lose the Dam permanently with its continued power generation at critical low water level.
He said there would be serious implications for the entire nation, with the expected loss of substantial energy generated from Akosombo, however, it is the most practical thing to do.
"At this point in time let me be honest and frank with you, I'm a very patriotic Ghanaian, I think we should close down the Akosombo Dam. There are implications to that; if we close the dam now it means we are losing 280 megawatts, it means the load shedding has to worsen. But it is better for the load shedding to be worsened than for us to collapse the whole Akosombo Dam.
Feeling vindicated after government tacitly admitted that it cannot meet its 30th September deadline for resolving the energy crisis, Mr Ahwoi said government's refusal to adopt suggestions from its opponents has worsened the problem.
Deputy Energy Minister, K.T. Hammond had told Joy News that more time was needed for emergency power plants to be fully installed, and given real challenges in planned installations and power generation, a September deadline to end the load shedding was not realistic.
Responding to Mr. Hammond's admission that government may not meet its own deadline, Mr. Ahwoi said the time has come for government to consider alternative ideas.
He said since August last year when the energy crisis set in the load shedding exercise, government could have done better at resolving the issue with some more seriousness.
"Between August 27, 2006 and now if they had been serious, they would have put a lot more emphasis on the G-Card plant, the 126 Megawatt plant which G-Card, General Electric are putting up at Tema. Whatever monies they needed, if they had given them that money, at least they would have had 126 block thing there, instead of these 2 megawatts, 1 megawatts thing which they brought in, and which I understand even last Friday only about 30 megawatts out of the about 80 megawatts which has been installed was working because you keep on having all these problems.
"Secondly, the Osagyefo Barge, if they had applied their minds to it and attempted to use the Osagyefo Barge, you see, by now we would also have had another 125 megawatts. So the two things alone would have given us in the region of about 250 to 300 megawatts and would have gone a long way in solving the problem."