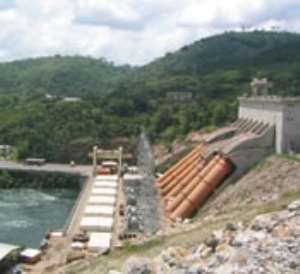 The former Chief Executive Officer of the Volta River Authority, Dr. Charles Yves Wereko-Brobby has admonished officials and technocrats in charge of the Akosombo Dam to be forthright with the government and people of Ghana over the nation's actual power generation situation.
He told Joy News that based on official assurances that the nation's energy situation was not all that precarious, the government has gone on to commit itself and assured the people of deadlines for a solution and for the load shedding exercise.
Dr. Wereko-Brobby was reacting to Joy News' discovery of a technical paper detailing contingency plans for power generation and the Akosombo Dam which indicates that the energy situation could get worse in a matter of days.
The VRA document to government dated July 5th titled; "2007 Energy Supply Plan, Contingency Plan for Akosombo Operation at Low Elevations", 'instructs' that at below the 235 feet of water level in the dam, the dam will have to run on one turbine, producing just about half the 280 megawatts of power it currently generates from two running turbines.
This would readily translate into an intensified load shedding programme.