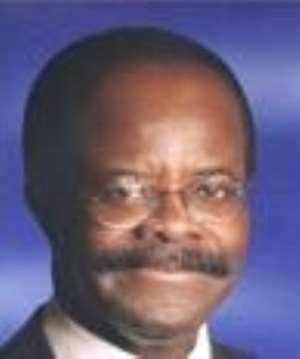 In line with Ghana's 50th independence anniversary celebration some retired civil servants would be rewarded in July for their efforts in contributing to the development of the nation.
The Ministry of Public Sector Reform has said it would as well announce winners of this year's completion for the President's Award for excellence in the Public Services on July 16.
Dr Paa Kwesi Nduom, Minister of Public Sector Reform made these known when he briefed the press on the celebration of the African Public Services Day which falls on June 23 every year.
The commemoration which is part of a week-long programme to make the second national celebration of the public services week in Ghana is themed "50 Years of Public Service in Ghana: Prospects for the next decade."
The second public service week would highlight the role of public services in Ghana's national development process over the past 50 years.
The line-up of activities would include an opening ceremony by President John Agyekum Kufuor, the number one public servant in the country, followed by lectures, presentations and photo exhibitions expected to be attended by representatives from government institutions and private organsations as well as students and market women's associations among others.
Participants in the programme which is meant to highlight the challenges facing the public services as it tries to chart new directions that would enable it respond positively and appropriately to modern trends are expected to assess the public service.
The minister said the celebrations would offer platforms to highlight the roles, responsibilities and mandate of the public service.
"We need to encourage the leaders and the rank and file of our public services to be confident, feel significant, act boldly and believe that they have great influence on the lives and prospects of our people. Without them the private sector cannot move.
"We must acknowledge the fact that the public service has been under severe strain. We lack a healthy and conducive environment; fortunately the current administration has recognized how significant the public services are to national development."
Government, he said, is determined and committed to resolving the problems of the pay reform programme to bring harmony between the state and its employees.
He stated that his ministry aims to harmonize the various administrative practices that have slowed down service delivery in the public services.
He therefore urged workers in the Public Service to work hard in the interest of the nation.