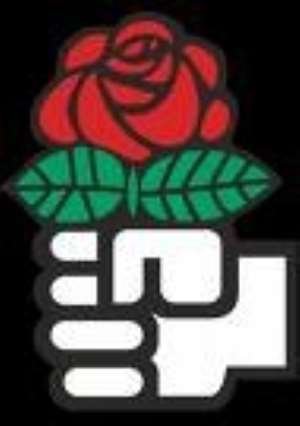 The Socialist International (SI) Global Africa regional conference opened in Accra on Thursday with a commitment to address the priorities for socialists and social democrats in Africa to enhance living conditions.
The Accra meeting would focus on three themes: "Pro-active policies for the resolution of conflicts," "The fight against poverty: social democratic programme and priorities", and "Democratic governance on the continent."
Under the auspices of the National Democratic Congress (NDC), it is to climax the party's 15th anniversary celebration. Participants were from over 40 socialist political parties worldwide.
Former President Jerry John Rawlings and Mr Luis Ayala, Secretary General of the Socialist International are billed to address the two-day conference.
Speaking to Journalists, Mr Ayala said the meeting would stir-up the Africa Committee which, within the Socialist International, acted as the voice for the peoples of the continent in the global struggle of socialists for a fairer and more humane world.
The Secretary General expressed the SI's solidarity, encouragement and support to its African member parties and to all those in Africa fighting for freedom, peace, justice and to overcome the challenges and difficulties faced by the continent.
Flanked by Mr. Kwabena Adjei, and Mr. Johnson Asiedu Nketiah, NDC National Chairman and General Secretary respectively, Mr Ayala affirmed that peace, to be real and lasting, required not only putting into practice policies which eliminated the deep-rooted causes of the conflicts, but also a strategy for prevention of conflicts, through public policies.
He explained that the Accra Conference would also examine the obstacles facing the democratic experiences currently underway in Africa and define social democratic responses such as, the promotion of free and transparent elections, the guarantee of democratic rule, freedom of the press and the development of a democratic culture.