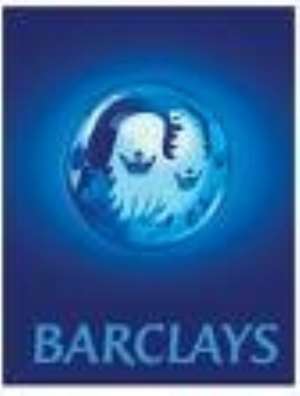 Barclays Bank Ghana is raising ¢608.396 million through its Step Ahead Programme to support the eradication of Guinea worm in the country.
This was disclosed by Gayheart Mensah, Communications Manager of the bank at the end of a 10-kilometre walk embarked upon by employers and employees of the bank, customers and the general public at the weekend to mark the "Step Ahead" celebration.
The walk, which was on the theme "Step Ahead - Walking a Million Kilometres for Charity", was aimed at raising funds to support the eradication of the Guinea worm disease.
It was divided into three clusters - Accra, Kumasi and Takoradi.
Mr Mensah noted in a statement released in Accra that it was the moral obligation of the bank to support the country and the local communities in which they operated to solve existing problems which included Guinea worm and any other related diseases.
"It has been conceptualised as a platform for our company to highlight its commitment to colleagues and to the communities in which we operate."
He observed the effect of Guinea worm in the country was alarming and needed attention from both government and cooperate organizations because of its economic impact on the development of the country.
Mr Mensah stated further that the bank, as a corporate organization, had set aside ¢2 billion every year for the support of small and medium enterprises, education and health in communities in which it operated.
Cliff Best, Chief Operating Officer of Barclays Ghana, on his part, contended it was unfortunate that people still contract preventable diseases like the Guinea worm, and stressed that Barclays Bank had designed the Step Ahead Programme to create awareness and funds for various charities across Africa and the Indian Ocean.
Last year, Barclays Ghana supported the Guinea worm campaign with funds for the purchase of water filters for local communities in the endemic areas, Mr Best disclosed.
He averred since the success of its eradication depended on sustainable interventions, it was appropriate to continue to support the programme with more funds, adding that raffle tickets had been printed and every staff of the bank was required to sell the tickets through the branch networks as well as use marketing to create awareness and sell to the public.
He stated the tickets, which would cost ¢10,000 each, would afford customers and stakeholders the chance to play their part in assisting their communities.
The walk began at 0630 hours from the Corporate Service Centre of the Barclays Bank in Accra through the British Council, TUC, Kojo Thompson Road, Kwame Nkrumah Circle, Ring Road, Ako Adjei Interchange and back to the Corporate Service Centre.