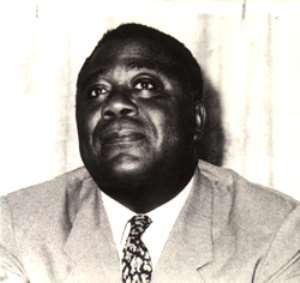 General Arnold Quainoo made a memorable comeback last week when he mounted the platform at the June 4 rally to remind the teeming crowd gathered at Somanya about the achievements of the June 4 uprising.
"You will not be enjoying the peace you are currently enjoying if June 4 had not happened," General Quainoo stated.
The former Army capo, affectionately known as Buffallo Soldier, declared that it had to take June 4 to bring a halt to the rot. He passionately urged the crowd to remember the achievements of the June 4 uprising and endeavour to keep faith with that event and the NDC, the outgrowth of that revolutionary endeavour.
"The rot has however now come back," Gen Quainoo declared.
The former Member of the PNDC said that a close look at the current situation prevailing in the country shows that the nation made a mistake to have allowed the NPP to come into office.
He explained that there was however hope on the horizon as the 2008 elections draw near.
"The power lies in your thumb to put an end to the current rot being experienced under the NPP," he urged