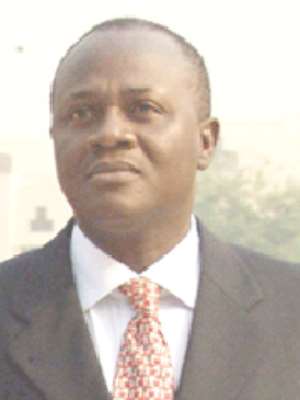 One of the presidential aspirants of the New Patriotic Party (NPP), Mr Dan Botwe, has called on the party's executive to rally behind him to win the presidential slot at the upcoming congress in December this year, stressing that he has no intention of stepping down in favour of any of the aspirants.
Mr Botwe made the appeal when he interacted with the Eastern Regional Press Corps in Koforidua. The meeting was to round off his tour of all the 230 constituencies in the country, during which he solicited the support of party executives to enable him win the presidential slot.
Mr Botwe said although he did not take the decision to contest the presidential slot on time, he firmly believed that he would carry the day at the congress because of his popularity and vast political experience which started from his student days in the university.
"I am not fronting for anybody and I will not step down in favour of any of the aspirants because I have what it takes to be a president," he said.
According to Mr Botwe, who, for two consecutive terms was the party's General Secretary, as a well as a former Minister of Information, the massive support accorded him during his visit to the constituencies had made him extra confident to assume the flagbearership of the NPP to continue with the "development in freedom," agenda.
Mr Botwe, who indicated his preparedness to undertake a second tour of the constituencies to explain the party's policies to all its followers, thanked the executive for the support accorded him.
Asked about the large number of people who had expressed their intention to contest the party's presidential primaries, Mr Botwe said there was nothing wrong with that, since the NPP was a democratic institution with millions of followers who would make a choice from the aspirants.
Story by A. Kofoya-Tetteh