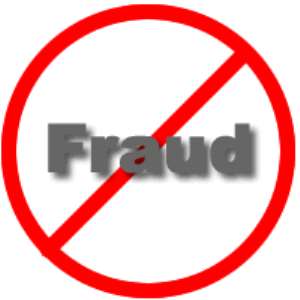 The banking industry in Ghana has been dealt a ¢4.2 billion blow, leading to the arrest of four suspects.
They are Frank Yankey, a lawyer, Collins Addo, alias Kofi Offei, a well-known bail contractor often spotted on the premises of the Cocoa Affairs Courts, Michael Tetteh Yemoh, a Technical Assistant with the Survey Department, and Evans Aikins, the Managing Director of Evados Company Limited, a local cocoa buying company.
Police sources declined to identify the bank involved but Daily Graphic investigations revealed UBA, one of the new Nigerian banks in Ghana, is the victim bank where the suspects allegedly connived to secure a ¢4.2 billion loan by fraudulent means.
According to police sources, Aikins applied for the loan in November 2006, for which he was required to produce collateral.
He then contacted his lawyer, Yankey, who instructed Addo to assist his client to acquire some documents in order to secure the loan.
Addo, in turn, contacted Yemoh and succeeded in getting two land title certificates belonging to Messrs Abraham Mensah Amoah and Joseph Alfred Bruce Tagoe.
Accordingly, Abraham's documents were given to Mr. Kwabena Mensah Amoah, a self-styled businessman, who assumed the name of Abraham and signed all the mortgage documents as though he were the real owner of the documents. He also had a fake voter's identity card.
However, luck was not on Kwabena's side when his real identity was exposed by a senior official of the bank, Mr. Edward Egboagbe, who witnessed the transaction. Mr Egboagbe had dealt with the real Abraham Mensah Amoah before and so he saw Kwabena as an imposter and informed the police.
The identity of Alfred Bruce Tagoe, as well as his documents was assumed by another suspect who is on the run. The documents were, however, secured and given to Aikins to acquire the loan.
The police later located the real owners of the documents who denied having used their documents for any loan.
The theft of the land title documents was detected by the registrar of the Land Title Registry, who reported the case to the police.
There have been recent reports of theft at the Land Title Registry which the police said suggested that some people had resorted to stealing land documents to assist others in acquiring loans from financial institutions.
Some were said to be charging as much as ¢l0 million or more depending on the amount involved or amount needed from the banks, to steal land title documents as collateral for bail or to acquire loans.