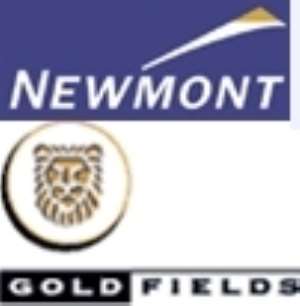 An estimated 90,000 community members residing in the Ahafo North and South of the Newmont mine project areas are to benefit from $300,000 Community Health and Well Being Initiative programme (CHeWBI) before the close of the year.
Newmont Ghana Cold Limited has also earmarked about $2,645,000 for CHeWBI form 2007 to 2010.
The initiative forms part of Newmont's corporate social responsibility and a commitment to create value for communities and stakeholders in mining areas. It is also to leave a legacy of increased human welfare in communities by building sustainable capacities for their future even after the mines eventually close.
Regional Community Health Coordnator of Newmont Ghana Gold Limited, Mr. Yaw Antwi Dadzie told B&FT in an interview that the CHeWBI programme seeks to focus on strengthening the existing health delivery systems and also support the District Assembly and District Health Directorate to build Community-Based Health Planning and Services (CHPS).
"The initiative has committed $10,000 on support training and capacity building for Ghana Health Service staff in areas of operation".
To begin the CHeWBI initiative, Mr. Antwi-Dadzie explained that Newmont invited the Department of Family medicine of the University of Colorado Health Science Centre (UC), Colorado U.S., to carry out an initial health assessment of the communities in its concession areas in mid-2005.