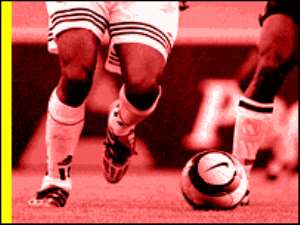 Times for all matches are in GMT.
Click on refresh for the latest match updates.
RESULT: Mozambique 3-0 Burkina Faso, Group Seven
RESULT: Swaziland 0-0 Kenya, Group Six
RESULT: Burundi 1-0 Botswana, Group Two
LIVE: Niger 2-0 Lesotho, Group Three
1500GMT: Benin v Mali, Group Nine
LIVE: Ivory Coast 2-0 Madagascar, Group One
LIVE: Liberia 0-0 Cameroon, Group Five
1600GMT: Sierra Leone v Togo, Group Nine
1630GMT: Guinea v Gambia, Group Eight
1630GMT: Mauritania v Egypt, Group Two
1546GMT: GOAL Ivory Coast 2-0 Madagascar Netherlands-based striker Arouna Kone notches the second for the Ivorians.
1532GMT: Liberia kick off against Cameroon in Monrovia.
1530GMT: GOAL Niger 2-0 Lesotho Sako doubles Niger's advantage - it looks like revenge may well be on the cards for their 3-0 tanking back in March.
1528GMT: GOAL Ivory Coast 1-0 Madagascar Salamon Kalou puts Ivory Coast ahead after 18 minutes in Group One.
1525GMT: FULL TIME Burundi 1-0 Botswana
1518GMT: GOAL Burundi 1-0 Botswana Abdul Hakimana finally breaks the deadlock in Kigali, giving the "home" fans something to celebrate.
1511GMT: GOAL Niger 1-0 Lesotho Perfect start for Niger - Papin netting after just 10 minutes against Lesotho.
1510GMT: Kick-off in Bouake, where Ivory Coast are playing Madagascar. The match is taking place in the northern city as part of the peace deal in the country.
1505GMT: 73 minutes gone in the borefest in Kigali, and still no goals for either Burundi or Botswana.
1501GMT: Kick-off in Niger, following a public expression of condolence from both sides towards the victims of the stampede in Zambia yesterday, which killed 12 fans.
1500GMT: The teams are on the pitch at the General Seymime Koumtche Stadium in Niamey, where Niger are looking to avenge their 3-0 defeat to Lesotho back in March.
1450GMT: FULL TIME Mozambique 3-0 Burkina Faso
1438GMT: Under way again in the second half of the Burundi-Botswana game in Kigali.
1424: Half time in Burundi's game with Botswana.
1406GMT: GOAL - Mozambique 3-0 Burkina Faso And Mozambique make it three - Tico-Tico notching his second of the match.
1357GMT: Burundi are bossing the match against Botswana, but there are no real chances to report.
1346GMT: Half time in Maputo, with Mozambique looking in control.
1337GMT: Burundi kick off - slightly late - in their game at home to Botswana - which is actually taking place in the Rwandan capital Kigali, as Burundi's own stadium was deemed unfit to host the game.
1335GMT GOAL - Mozambique 2-0 Burkina Faso Mozambique double their advantage just before half time, Tico-Tico scoring himself this time.
1330GMT: Mozambique continue to dominate, but there are no more goals as yet in Maputo.
1307GMT: GOAL - Mozambique 1-0 Burkina Faso Mozambique go ahead through a penalty after Manuel Tico-Tico is fouled in the box. Dario Monteiro steps up and scores.
1300GMT: Mozambique start the day's action in Maputo, kicking off in their Group Seven match against Burkina Faso.