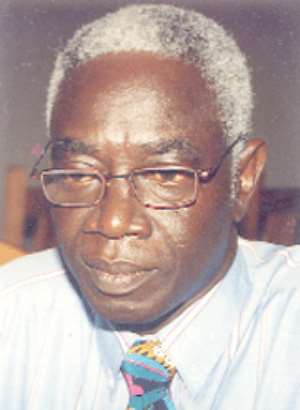 The Electoral Commission (EC) says it is still consulting with stakeholders on the implementation of the Representation of the People's Amendment Law (ROPAL).
Some of the stakeholders are the political parties, religious bodies, the media, chiefs and civil society organisations.
Speaking to the Daily Graphic in Accra, the acting Director of Public Affairs of the EC, Mr Yorke Aidoo, said it was only after full consultation with all stakeholders, that the critical issues of budget and date would be determined.
It said the broad consultation with stakeholders would enable it to come up with a regulation that would reflect the will of all concerned and also represent the collective ownership of all.
According to the commission, it was after the consultation that it would come up with regulations stipulating its operation and a budget for the implementation of the law.
Mr Aidoo said the commission during all these years of operation had not felt pressurised to perform its constitutional mandate.
To achieve this, Mr Yorke Aidoo said sustained consultation was crucial and explained that the recent IPAC meeting was only to introduce the proposals which would constitute the basis for dialogue and consultation.
He said apart from consensus building, the EC would never be coaxed or pressurised by any authority or body to implement the law.
He said the EC was well insulated under Article 49 of the constitution which also made it one of the unique commissions in the world.
Mr Yorke Aidoo said the EC had over the years held discussions with the Inter Party Advisory Committee (IPAC) to build consensus on electoral issues and that although the committee was an advisory body which was backed by no law, it had been very useful in the work of the EC since 1994.
He said notwithstanding the fact that the recommendations, especially out of IPAC deliberation were not binding on the EC, the commission had always taken them serious. "Let me assure my compatriots that the EC will not depart from consensus building. It will always be used as a guiding principle for all election processes."
Mr Yorke Aidoo said departing from such a principle would never be in the interest of Ghana and advised that "we should not entertain any scepticism or fears".
He noted that since the ROPAL was a complex issue borne out of litigation and its implementation, if not done well, would also be characterised with problems.