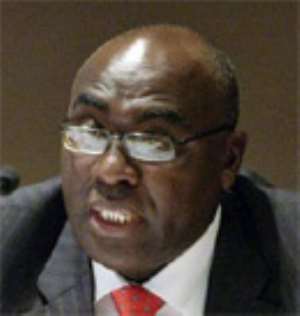 Authorities of the Takoradi Polytechnic have closed down the institute indefinitely following ongoing disorder on campus.
Reports reaching Joy News said the situation on campus could degenerate into total chaos as police presence intimidate students.
Authorities have asked students to vacate the premises by 6pm today.
Although the situation is calm on campus police are battling it out with students outside the premises.
The Ghana National Union of Polytechnic Students (GNUPS) is calling on the students to comply with the directive of the authorities while consultations go on to resolve the issue.

Students of the Polytechnic on Friday morning demonstrated against their principal who they said must be removed from office.
The students partaking in Friday morning's demonstration are said to have gathered on the school park and have vowed not to write the end of semester examinations scheduled to start Friday.
The demonstration is a continuation of the skirmishes that occurred on campus Thursday night where four students were reportedly shot by police officers deployed to the campus to keep peace and order.
Two of the students were identified as Alex Asante and Lawrence Appiah both first years.
According to the students, the police besieged the campus at about 7 pm ostensibly to stop the procession by firing tear gas. The students claim police also fired gunshots one of which hit a student.
Meanwhile Joy News has learnt that all four students have been discharged after being treated at the Effia Nkwanta government hospital for gunshot wounds and the effect of inhaling teargas.