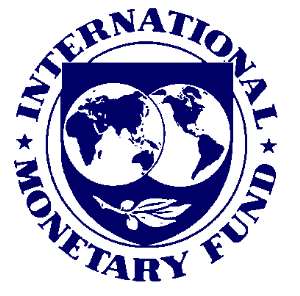 May 31, 2007 -- A delegation from the International Monetary Fund visited Accra during May 29-31 to participate in the High Level Conference on Financing for Development. At the end of the visit, Mr. Abdoulaye Bio-Tchané, Director of the African Department, made the following statement today in Accra:
"I am grateful for the opportunity to have met with His Excellency President Kufuor of Ghana, the Minister of Finance and Economic Planning Baah-Wiredu, Bank of Ghana Governor Acquah, and other senior officials. We also met with the representatives of civil society and development partners.
"Our discussions with the Ghanaian leadership were productive and useful, as Ghana's economic performance in the last several years has been strong, thanks to sound economic policies and structural reforms in a supportive global economic environment. Growth has increased, inflation has declined, and the external position is reasonably comfortable. In 2006 real GDP growth reached 6.2 percent, the highest rate since the early 1990s.
"Ghana is beginning to win the fight against poverty. The poverty headcount declined from around 52 percent in 1991/2 to 28.5 percent in 2005/6. At the current pace, Ghana will likely achieve the Millennium Development Goal (MDG) of halving poverty well before the target date of 2015.
"With this progress, Ghana now faces new opportunities and challenges. Attaining a high-growth trajectory while preserving macroeconomic stability, while doable, will be a challenge. We agreed with the Ghanaian authorities that macroeconomic stability, supported by prudent fiscal policies and further reduction in inflation, will continue to be a high priority. Fiscal prudence remains crucial, as the fiscal slippage in 2006 demonstrated. The authorities are appropriately addressing the slippage with a package of corrective measures. They are also moving to resolve the energy shortages and difficulties in the sector through securing emergency supplies, making investments, and moving toward full cost recovery pricing. Building on recent success, this is the time to accelerate civil service reforms, as well as reforms to the public financial management system and the financial sector. The leadership reiterated their strong commitment to the development goals embodied in Ghana's Growth and Poverty Reduction Strategy (GPRS II).
"In conclusion, Ghana has a historic opportunity to reach its development goals. Building on recent successes and in the context of a supportive global economic environment, Ghana will be able to capitalize on its opportunities by accelerating and deepening the pace of economic reforms."