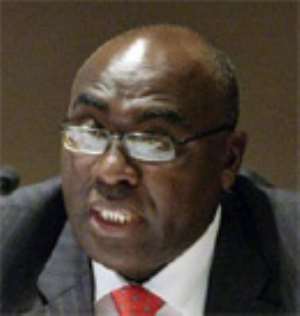 The New Educational Reform has innovation at its core in significant matters of curriculum design, decentralization of governmental supervision and funding control, Papa Owusu-Ankomah, Minister of Education, Science and Sports said on Tuesday.
He said the reform would also give room for an enhanced monitoring and evaluation at all the levels.
Speaking at a Meet-The-Press session in Accra, he said there would be greater investment in the basic education consisting of an eleven-year cycle, made up of two years of kindergarten, six years of primary and three years of lower secondary education, as opposed to nine previously.
"The three years of lower secondary education will now take place in Junior High School (JHS)," he said.
He said the goal of government was that a majority of those completing Junior High School (JHS) would go on to the Senior High school, the duration of which had been extended to four years.
"Our ambition in this is to ensure that students deepen the sound and comprehensive foundation obtained in JHS in English, Mathematics, Science, Social Studies and Computer studies in their first two years of Senior High School," he said.
Papa Owusu-Ankomah said in the following two years, students would elect one of four possible streams or areas of concentration. "These will be: a General Arts or Science emphasis: Vocational Studies: Agriculture or Technical Studies."
He said a new feature of the landscape would be the availability of rigorous guidance and counseling based on a particular student's aptitude and interests.
He said upon completion of studies at the Senior High School level, students would be equipped to go on to tertiary institution, be it a University, Polytechnic, Vocational or Teacher Training or the like, or to enter the world of work, at an appropriate level using the acquired skills.
Papa Owusu- Ankomah said to strengthen government's commitment to regional integration, French would be made a compulsory subject as soon as enough teachers were trained to teach the language.
He said in a further recognition of the state of the Ghanaian economy, the National Education Reform initiative would lay greater emphasis on the Technical, Vocational Education and Training (TVET) sector.
"This sector is the linchpin to embedding of greater applied technology and industrial arts, and thus the creation of greater added value, into our economy at the level at which it will operate during our takeoff for middle income country status," he added.
Papa Owusu- Ankomah said another dynamic feature of the package of reform focuses on the creation of a high- impact apprenticeship programme, in close partnership with industry, aimed at imparting to real-life work training to our students who chose this career track.
"Also there is going to be a structured apprenticeship scheme with industry for on-the -job placements and training for which government will pay for the first year of this apprenticeship programme," he said.
Papa Owusu-Ankomah said in the administrative domain government was committed to a clear policy of decentralization in order to minimize the level of bureaucracy that impeded the implementation of strategy.
He said District Assemblies would have the responsibility for all pre-tertiary education from kindergarten to the end of senior high school.
"The Regional Directorates will administer these reforms, deploy teachers, and supervise, monitor and evaluate performance of the educational system under their control, using their internal inspectorate divisions," he said.
Source: GNA