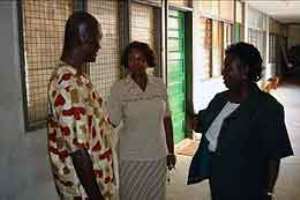 Mr Emmanuel Kofi Essuman, Ashanti Regional Accountant of the Ghana Education Service (GES) has called for strict comportment from district accountants and accounts officers to help build the acceptable corporate image of the Service.
He said the GES needed to achieve proper management planning towards quality education and accountants have a major role to play by submitting financial reports on time.
Mr Essuman was addressing the closing session of a two-day workshop organized by the Regional Association of Educational Accountants at the Prempeh College in Kumasi at the weekend.
The workshop, which was held in collaboration with the Regional Education Directorate, was aimed at improving the knowledge and skills of the accountants and the accounting officers on financial management to enhance financial discipline in the Service.
Mr Essuman said the accountants needed to be abreast with current changes going on in the Service and the global world and advised them to ensure that they offered advice to their Directors on good budgeting and money utilization so that they would be in conformity with the Financial Administration Act.
Mr Yaw Oti-Boateng, Chairman of the association said series of workshops had been planned at the zonal level and for newly recruited accounts personnel to help update the knowledge of its members.
"The association wants its members to be abreast with the modern trends and development in the Service so that they can perform", he said.
Mr Oti-Boateng stressed that the association was determined to equip the accountants and other personnel with the requisite knowledge on the application of financial laws that had been promulgated, including the Procurement Law AND Internal Audit Agency law and other financial laws.
He appealed to the members to guide against acts that would undermine the image of the association.
Among the topics treated at the workshop were financial reporting, presentation of Government of Ghana expenditure returns, revenue expenditure analysis, DFID expenditure returns, audit queries and the three-column cash book.