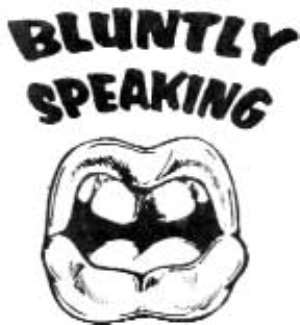 DEAR HONOURABLE Minister, I write to bring to your notice how your fellow Ghanaians who apply for United Kingdom visas are unduly harassed, embarrassed, insulted, grossly disrespected and finally defrauded of their hard-earned money (in non-refundable visa fees) by the British High Commission in Ghana.
I concede the right of the British High Commission to ensure that undesirable Ghanaians or those who resort to fraud, falsehood and false pretenses do not enter Britain, just as Ghana has a similar right.
I strongly believe that, sometimes, the difficulties honest and decent Ghanaians encounter at the Visa section of the British High Commission arise from previous records of fraud, forgery of documents and such other offences as drug trafficking committed by some applicants in their inordinate desire to enter Britain in the hope of making it big in life.
Indeed, I wish that Ghanaian applicants caught perpetrating fraud would be severely punished under our laws so that respectable Ghanaians with honest intentions and legitimate business would not suffer the gross indignities meted out to them by the Visa people even as they (applicants) lose their non-refundable visa application fees.
Having said that, let me also state that those people at the Visa section have a responsibility to treat all applicants with respect instead of assuming that every applicant must be a potential crook or an economic refugee trying to get into Britain to better his or her lot.
Though Lucifer fell, angels are bright still, says Shakespeare in his play, MACBETH.
At the Moment, a whole lot of the reasons given for refusing visas to applicants are simply bizarre, illegal, incomprehensible, whimsical capricious, arbitrary, fanciful, frivolous, flimsy and fatuous.
Sir, in four out of eight instalments, I have told the story of the shabby treatment and insults to which my son and I were subjected when I applied for a visa to go to the UK at his invitation.
It is by way of providing a background that I write again that, in the afternoon of Tuesday, May 30, 2007, I submitted my application form at the now defunct Kumasi Visa Office of the British High Commission. Just the following day, Wednesday, May 31, 2006, without being interviewed, the Entry Clearance Officer refused my application.
His reasons were that my son had presented a photocopy of his bank statement, which was a blatant lie, that evidence of finances submitted by me and my son was unsatisfactorily and that I did not have" sufficient strong family, social or economic ties" that would induce me to return to Ghana.
He made it clear that I was seeking to enter Britain under false pretenses. When I wrote to protest the insults, the Entry Clearance Officer wrote back to say, "The Entry Clearance Manager has maintained the original refusal." He went on to state that I had 14 (fourteen) days on receipt of his letter to write another petition or fill out another form. He added, "I must advise you, however, that no guarantees can be given that any subsequent application would be successful."
Of course, with that ominous warning, and since my son had already appealed to the Asylum and Immigration Tribunal in the UK (AIT-UK), I decided to treat the letter with supreme contempt.
I have also told the story of the highly insulting letter, which the Entry Clearance Officer wrote to my son, and the cavalier manner in which the Entry Clearance Officer treated the letters from the AIT-UK.
When the heat from the AIT-UK probably proved too much for the Entry Clearance Officer, he resorted to frauds, deceit and trickery by creating the wrong impression that I had voluntarily, unilaterally and unconditionally decided to drop the appeal, which my son had filled on my behalf with the AIT-UK. He never ticked the box that would have told the AIT-UK that he had also reversed his earlier decision to refuse me the visa. Such dishonourable and despicable conduct!!!
Between May 30, 2006 when he refused me a visa, and November 8, 2006 when he granted me one, what had happened to change his mind?
What about all the reasons he had earlier given as the basis for refusing me a visa?
Honourable Sir, when a young woman has provided evidence of her preparedness to go to the UK to study, is it proper and lawful for the Entry Clearance Officer to refuse her application with the hare-brained reason that she is so beautiful she really want to go and get married and never come back? When did being beautiful become a crime? How could a serious-minded adult give such an infantile and asinine reason for refusing an application for a visa?
An application is refused because, in the opinion of the Entry Clearance Officer, the applicant has no family, no money, and no social ties. Another is refused because the applicant has too much money to spend on a mere holiday.
Through such fraudulent and morally reprehensible conduct by the Entry Clearance Officer, applicants lose their money. Of course it is "money for jam" for the High Commission.
Not only does the applicant lose his money, the Entry Clearance Officer puts a rejection stamp in his passport. When you ask, you are told the stamp is not a rejection stamp but is put in your passport for administrative purposes. Sheer diplomatic chicanery.
My son appealed to the AIT-UK because he considered that body more reliable. He was even prepared to complain to his Member of Parliament in the UK of the decision of the AIT-UK had confirmed that of the Entry Clearance Officer in Accra. He knew his rights and privileges.
Sir, some applicants simply give up. You know how we Ghanaians behave in such situations. We tell ourselves or the 'unfortunate victims such consoling words as "Enye hwee" (It is nothing), "se amma saa a, anka ennye. ('If it had not happened that way, something worse could have happened') or "Fama Nyame" ('Give it to God').
I hear that some unsuccessful applicants simply throw away the defaced passports and obtain another. It costs money to produce passport booklets, you know, Sir.
What actually informs the decisions of the Entry Clearance Officer? No wonder my son wrote, "I expect the British High Commission to have some standards of practice or Ethics to adhere to and not act the way you have." It is quite clear that the Entry Clearance Officer takes whatever decision catches his fancy, depending upon whatever mood he may be in.
In the fifties, one of he Calypso Kings, Lord Kitchener, composed a song with the refrain and title, " London, that's the place for me." Well, let me tell the Entry Clearance Officer that if my Ghana is Hell and His precious Britain is heaven, I will go along with Lucifer in John Milton's epic poem, PARADISE LOST, that it is "better to reign in Hell than to serve in Heaven." London is DEFINITELY NOT the place for me.
Like many other Ghanaians, I prefer the Hell of Ghana where I am respected and where I will not be a victim of racial slurs or the butt of racist jokes. I was given a six-month, multiple-entry visa but I spent only three weeks in London and voluntarily returned to Ghana, did I not?
Honourable Minister, I hope you will intervene on behalf of your fellow Ghanaians who must, of necessity, apply for visas.
Thank you.