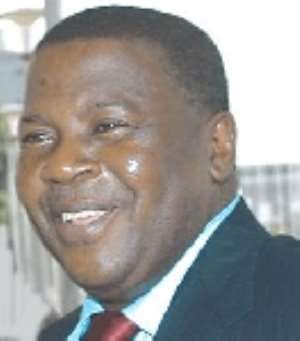 Mr Emmanuel Adogbire Atenga, a retired Chief Fire Officer of the Ghana National Fire Service, who is to contest next year's National Patriotic Party (NPP) primaries for the Bolgatanga Central seat, at the weekend debunked allegations peddled by some members of the party in the Upper East Region that he was being sponsored by the Vice President, Alhaji Aliu Mahama.
Speaking in an interview with the Ghana News Agency (GNA) in Bolgatanga, the aspiring candidate stated that the allegation was unfounded, mischievous and calculated at undermining the great support he was gaining from his campaigns.
Mr Atenga said he was standing for the primaries based on popular request and the love he had for the party.
"I am standing for the primaries based on the interest and love I have for the NPP", he indicated and urged party members to vote for a candidate who was development-oriented and could champion the course of development.
He urged them to look beyond the primaries and to help campaign strongly to enable the NPP to recapture power in the 2008 presidential and parliamentary elections.
Mr Atenga stated that when given the nod he would always consult party executives before the disbursement of his share of the MPs' Common Fund to ensure fairness, equity and transparency in the location of development projects.
He said as a retired National Chief Fire Officer, he would bring his vast experiences to bear on the new job to accelerate the pace of development in his constituency.
"Children learning under trees would be a thing of the past. I would use part of my share of the common fund to construct classrooms for children to enhance effective teaching and learning."
Asked what strategies, he would adopt to address certain inimical cultural practices such as Female Genital Mutilation (FGM), tribal marks, elopement, widowhood rites, which were predominant in the area when he becomes MP for the area, Mr Atenga retorted: "I myself I am a victim, so I will team up with traditional authorities, assembly members, opinion leaders, and civil society organisations to frequently organise sensitisation programmes on the negative effects of such outmoded practices".
He explained that he would also ensure through district assemblies that by-laws were implemented to deal with people who perpetrated such barbaric practices.
Mr Atenga assured women and the youth that he would link them to sources through which they would obtain credit facilities to undertake viable economic ventures to enable them to improve their living standards.