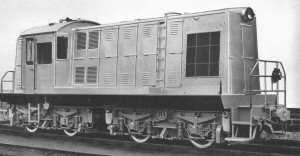 The Ghana Railway Company Limited (GRCL) has denied media reports concerning the alleged sale of the company's property in Takoradi.
"The GRCL wishes to state categorically that no property owned by the company in Takoradi has been sold to any individual or corporate organisation," it stated.
In a statement signed by the acting Managing Director (MD), Mr Rufus Quaye, and dated May 24, 2007, the company said it "finds it necessary to" inform the general public about the circumstances that may have warranted the initiation of processes leading to the eventual leasing of its property and not the outright sale of those property".
This was in reaction to a publication in The Chronicle alleging impropriety in the sale of property belonging to the company.
It pointed out that the decision to lease some of its property was to generate funds to support its operations, a process which had been with the organisation since the 1930s.
The statement said in addition, the company had a large workforce in relation to its present level of operations which must also be catered for.
It said because of those problems, the board of the GRCL, after extensive deliberations and consultations with the Ministry of Harbours and Railways, proposed to the government the leasing of some of its property in order to generate funds to support its operations.
It said the board consequently contracted KOA-Consult, an estate valuation consultancy firm, to undertake the necessary financial assessment of the company's property, with a view to presenting proposals on the best financial deal for the leasing of such property.
It said after studying the report submitted by KOA-Consult, the board of the GRCL decided that the amount to be derived from the leasing of the property was far below its expectation and, consequently, decided to suspend the leasing of the property.
"From the foregoing, it is an indubitable fact that no Railway property in Takoradi has been disposed of," it stated.
In another development, the statement explained that it was not true that the Estate Manager of the company, a sibling of the acting MD, Mr Quaye, was appointed by the acting MD in order for him (MD) to allegedly benefit illegally from the disposal of GRCL property.
It pointed out that the Estate Manager was not appointed by Mr Quaye but rather the former MD of the company.
The statement said the company was prepared to divulge to the media accurate information on matters pertaining to its functions and operations and expressed its commitment to work with them the cause of revamping and rehabilitating the ailing railway system in the country.
Credit: Daily Graphic