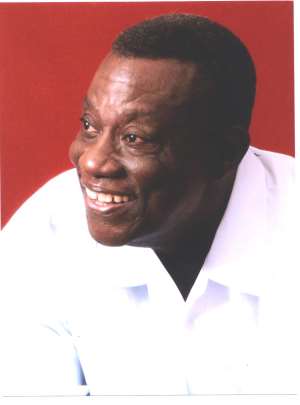 The National Democratic Congress presidential candidate for elections 2008, Prof. J.E.A. Mills, on Thursday said there was no justification for government to limit the capitation grant to government schools only.
He said since everybody pays taxes, he did not see why government policy would go to benefit only school children in government schools and promised that if voted into power, he would ensure that the grant goes to support private schools as well.
Prof. Mills has been touring communities Accra as part of his door-to-door campaign for his presidential bid.
On Thursday, he visited the Latebiokorshie community in the southern parts of Accra. His points of call included homes, schools, markets and shops.
Among his listeners were teachers, school children, fitters, taxi drivers and the unemployed, to whom he spoke about his vision for the country and why he should be voted into power.
His aides say educational institutions feature prominently in his one-on-one campaign strategy.
Last week, Prof. Mills was at the University of Ghana to speak to students about the controversial In-out-out-out residential policy.
Joy News reporter, Evans Mensah, said Prof Mills was well received in the communities.
Prof Mills himself said he was privileged to embark on the door-to-door campaign and that it had brought him face to face with the people whose problems he was seeking to solve.
"I will do as much as I can. Obviously there are priority areas but whenever there is an opportunity I will rather go round and talk to people. I find this interesting and I think that this is more effective and it shows concern on our part."
Asked why he would rather take his campaigning to minors in the schools, Prof. Mills said he does not campaign for support in the schools but his aim has been to encourage them to study hard as the future leaders of the country.
"You go to the schools and you see that some of them are really deprived and I think that it is my responsibility to encourage them to go on and as a teacher, to also commend the teachers for making so many sacrifices and doing their best in these trying conditions."