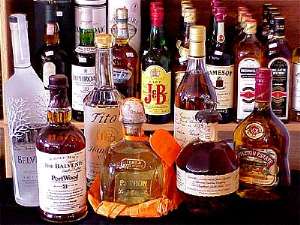 Seventy-one students of the Takoradi Polytechnic have been dismissed for various campus offences, ranging from rape and alcoholism to poor academic performance.
The Principal of the polytechnic, Dr Samuel Obeng Apori, expressed disgust at the deteriorating morals and standards on campus as he released the shocking statistics to the Daily Graphic.
The offences include abnormally excessive desire for sex, open sex at the Takoradi Beach, rape, indecent dressing, extravagant lifestyles, alcoholism and the smoking of Indian hemp (wee).
Three male students were sacked for fighting over females, with more of those cases still being investigated. Another male student was sacked for attempted rape, while two were dismissed for smoking Indian hemp.
Seventeen males and four females have been sacked for various forms of examination malpractice, while 33 males and 11 females have been sacked for academic non-performance. .
Part of the causes for low academic standards has been attributed to students' growing interest in night clubs, from where they return sometimes at about 4 a.m., with little time for academic work.
The students are also said to be engaging in sex orgies during beach parties and in their hostels. It is said that students, both male and female, go to the hostels of their boyfriends and girlfriends and have sex with them, with no regard for privacy and their roommates.
The organisation of expensive parties has also become a ritual, while, interestingly, some of those hosting those parties owe school fees.
In an interview with the Daily Graphic at the school's sixth congregation, Dr. Obeng Apori said he was not against students organising parties but he thought their lifestyles had become too reckless.
"Their parents should be cautious and know that their children lead double lives - one on campus and the other outside the campus," he pointed out.
"It has been observed that most students have lost focus and seem to have forgotten that they are in the polytechnic primarily to acquire the necessary knowledge, skills and attitudes to enable them to make meaningful contributions to the socio-economic development of the country," he added.
He said the students tended to be pre-occupied with extra curricular activities and unimportant social events, asking, "How can a student throw a plush party for his girlfriend on campus for the whole party to degenerate into an open fight over the lady?"
"These students are the future and they must not be left to mess themselves up at the expense or their parents and the country," he added.
Dr Apori said as the Principal of the polytechnic and a parent, he would urge parents to make periodic surprise checks on their children to see what kind of lives they were leading on campus.
According to the Daily Graphic, a section of the students confirmed the vices on campus and said they were no news, since they were normal practices on the campuses of all the tertiary institutions.
Credit: Daily Graphic