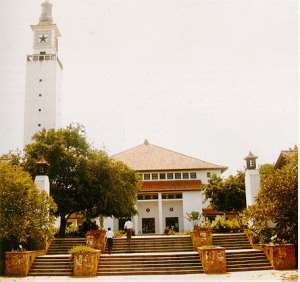 The University of Ghana Student standing trial for alleged threats on the lives of some lecturers has said he is considering suing the University for his inability to write his final end of semester exams.
Benjamin Achena Brentuo a final year student of the university has been in police custody for the past two weeks and missed the end of the semester exams.
He was granted bail on Friday and may not graduate. Police have been holding him for his alleged involvement in the issuing death threats on the lives of some lecturers including the Vice Chancellor over the new residential policy that gives campus accommodation to only first year students.
He told Joy News he may just drag the university to court over his inability to write his final exams.
Meanwhile, the Pro Vice Chancellor of the University of Ghana Professor Kwesi Yankah said the authorities are yet to take a decision on whether to allow Mr. Brentuo to take his final exams.
He said however, that in doing so the university will put into consideration the fact that Achena Brentuo boycotted some of the papers before his arrest.
Prof. Kwesi Yankah also descended heavily on the opposition National Democratic Congress for politicising the situation on campus.
The flag bearer of the NDC, Professor Evans Atta-Mills on Thursday held close door meeting with the university authorities on the controversial accommodation policy and the continued detention of Mr. Brentuo.
Addressing the students later, the NDC flagbearer condemned the policy saying the government has failed. But Prof. Yankah has a response for the former vice president and his party.