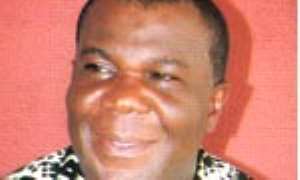 MR. MAWUTOR Goh, the Ho Municipal Chief Executive (MCE) has warned that the assembly would deal ruthlessly with recalcitrant taxi drivers who would take advantage of the recent adjustment in fuel prices to charge unapproved fares.
He noted the recent fuel price increases were insignificant to warrant the 25 per cent increase in taxi fares some taxi drivers in the Ho township were charging.
Mr. Goh's warning came when some taxi drivers in the Ho Municipality went on a protest march to kick against fares agreed upon by the GPRTU and the Municipal Assembly.
The drivers wanted the fares to be increased from ¢2,000, for short distances and ¢2,500, for long distances to ¢2,500 and ¢3,000 respectively, to commensurate the fuel price adjustment.
The Ho MCE, who spoke in an exclusive interview with DAILY GUIDE, urged the townsfolk to report any taxi driver who would harass them over fares, so such drivers would be made to face the full rigors of the law to serve as deterrent to others.
"How can you be allowed to increase fares by 25 per cent because of 4 per cent increases in fuel prices," Mr. Goh queried.
He pointed out that the decision to maintain the fares as they were before the fuel increment was not reached unilaterally by the assembly, but together with the leadership of the taxi drivers, and wondered why the drivers were refusing to comply.
He explained that there had been several instances where the assembly had allowed for the increase in fares, after realising the need to do so, but not this time and appealed to the public to cooperate with the assembly to enforce the new fares.
When contacted, the Volta regional branch chairman of the GPRTU, Van Seshei Torblu pledged the union's preparedness to ensure compliance with the approved fares, so as to ensure sanity and peace in the town.
He used the opportunity to appeal to the assembly to provide a lorry station for drivers, so they would not waste fuel moving round in a bid to look for passengers.At the time of filing this story however, most taxi drivers were complying with the approved fares.