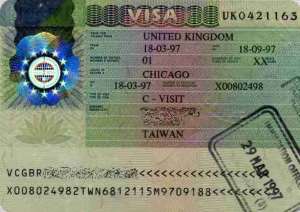 The British High Commissioner to Ghana, Mr. Gordon Wetherel has announced the introduction of United Kingdom biometric data collection system to tackle identity fraud and illegal migration, among others, to make security more effective.
The practice currently carried out in 67 countries across the world would start operating in Ghana on May 24, this year, as part of a broader management system in the UK to improve the quality of service offered to visa applicants.
He said applicants would be required to be present in person at a designated collection point to provide finger scans and digital photographs with their visa application form, adding that, the process applied to all UK visa applicants irrespective of location or nationality.
Mr Wetherel noted that by fixing the identity of a person, the biometrics programme would both secure that identity to assist in preventing identity fraud and help strengthen border control.
He said it was a strategy adopted by the British Government to ensure that only those who qualified could visit, work or study in the UK. It would also strengthen UK's border and crack down on abuse and illegal immigration.
"The Commission is committed to improving its services to make UK a destination of choice for all purposes…."
Mr Wetherel said under section 8 of the Immigration Act 1971, heads of state and members of their families, members of government travelling on official business, members of the diplomatic service posted to the UK, members of Commonwealth and NATO armed forces posted to UK, children under-five and persons accepted as arms control personnel under Vienna Document of 1992 would be exempted.
He said a draft regulation to establish a common EU Visa Information System was under negotiation to support a uniform level of Biometric Visa applications.
"Biometric data collection is not restricted to foreign nationals applying for visas; British citizens have already started giving biometric and digital photographs and by 2009, they will start finger scans."
He assured members of the public that the process would not be cumbersome. "The process is simple, quick and non-intrusive and digitally improved to avoid any inconvenience."
Persons with damaged fingertips would have to wait to heal their wounds before applying or undergoing the process.
Source: GNA