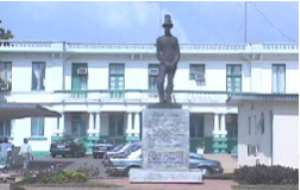 The Korle Bu Teaching Hospital has suspended the Magnetic Resonance Imaging (MRI) and CT Scan services as a result of a power surge that damaged one of the UPS over the weekend.
The MRI is the only one that serves the West African sub-region.
Work was going on to ascertain the extent of the damage and to restore the services as soon as possible, Mr. Mustapha Salifu, Public Relations Officer of the Korle Bu Teaching Hospital, said in a statement.
He said patients who required CT services were advised to call at other facilities where these services were offered.
Investigations are ongoing to find the extent and cost of damage.
Source: GNA