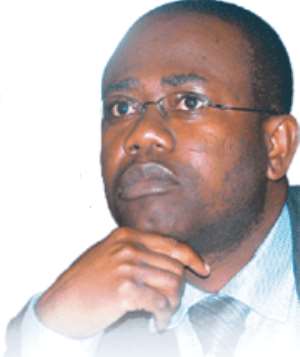 Dear Editor, It is sad for people to still imagine that Catholic Stars were robbed in their final Division One League match against Wa All Stars.
Even when people admit that Catholic Stars, including the management and entire technical handlers, knew that Wa All Stars were superior they still had the guts to write to deceive the public that they were robbed.
Despite the fact that Wa All Stars is owned by the GFA President, Mr Kwesi Nyantakyi, it is a good team by all standards and could be a force to reckon with in the upcoming premier league.
In the 2003 Middle League, Catholic Stars lost 2-4 to Tema Real Sportive in the deciding match which enabled Sportive to qualify for the Premiership.
In 2005 Catholic Stars were defeated 1-0 by Aduana Stars in the sub-middle League, at which stage they needed just a draw to qualify for the Middle League proper. Why are they complaining now?
Anyway, protest is part of football so such people cannot be faulted.
After all, even at the national level the management of the national under-23 team protested against Burkina Faso when they lost 2-0 to the Burkinabe. So there is nothing wrong with protests, but it should be done without malice.
Aborigia Numdeam Sunday,
Union Sportive of Messada,
U.S.M,
Lome-Togo.