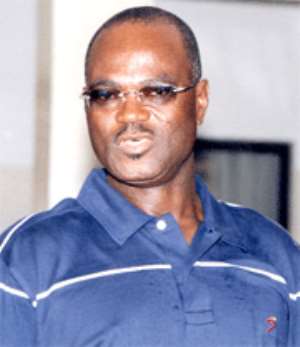 The Local Organising Committee (LOC) for CAN 2008 is close to signing a deal with an internationally-acclaimed company for the right to telecast the CAN 2008 matches globally.
LOC Chairman, Dr Kofi Amoah, said this at a press conference last Saturday but failed to mention the name of the company. He said, however, that the deal would make Ghana a giant in the world football arena.
He, however, said that the company's track record included expertise in the production of various UEFA Championships, international hockey and ice skating competitions.
The signing is expected to be a departure from the past where such deals focused only on the football arena.
As part of the deal, the two parties are expected to agree on a clause that will enable Ghanaian crew to be sent outside the country for training and help project Ghanaian production.
Aside the technology transfer, Dr Kofi Amoah said, the contract would be tied to investment promotion and drive which would benefit the entire economy.
A preliminary discussion is to be held with heads of all TV stations to ascertain the number of cameras in the country and agree with the company on the number to be procured to make the tournament attractive and marketable.
However, only one local TV station will officially partner the foreign company for the live telecasts, with the rest playing complementary roles.
The delay in getting the TV rights, lack of training pitches and standard airports to facilitate local travels were some of the worries expressed by a five-man inspection team from the Confederation of African Football (CAF).
With just seven months to the start of the biennial African soccer showpiece, only one of the 16 training pitches earmaked has been constructed.
The LOC, the Ministry of Education, Science and Sports and Mr Frank Boahene, who is in charge of the pitches, have assured CAF that all the pitches be ready before the commencement of the tournament.
Each of the four venues—Accra, Kumasi, Tamale and Sekondi— is to have four training pitches.
The CAF team was in the country last Thursday for a four-day tour and are due again in Ghana later in the year.
Story by Daniel Kenu