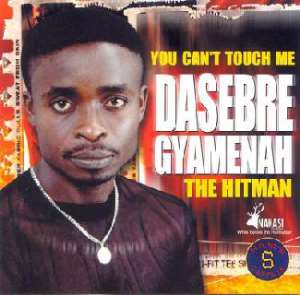 Ghanaian highlife musician, Daasebre Gyamena has been released from prison.
The singer was acquitted of narcotic offences last Friday after a jury hearing his case returned a not guilty verdict.
Joy News has learnt that Daasebre's immigration status has also been regularized and he is free to be in the United Kingdom as long as his visa allows him.
Joy News sources say the singer, though a free man is said to prefer for the moment to remain in the custody of immigration officials.
UK. Home Office contacts would not disclose where Daasebre is at present because they say the singer would like to keep it that way.
It is however not clear when Daasebre would be coming back home after being in the custody of London Police since he was first arrested in June of 2006.
On Friday, his in-law Chris Renty, who was in court for the ruling, told Joy News Daasebre had preferred an early return home, a stance also confirmed by his counsel.