GPRTU releases transport fares in new currency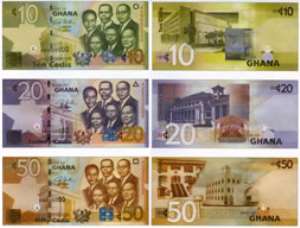 The Ghana Road Transport Union has said it is developing a list of fares to be pasted in vehicles and transport yards in the new currency to help prevent confrontation between conductors and passengers.
The Chairman of the Union, Alhaji Issah Tetteh told Joy News the list is almost complete for both long and short distances.
The implementation of the redenomination begins in July.
Alhaji Tetteh said officials of the Bank of Ghana would hold a workshop for all members of the union on the redenomination by the end of this month.
"We are yet to distribute the new list to the welfares," he said.
Alhaji Tetteh acknowledged that though there would be some misunderstandings about the usage of the new currency along side the old ones, they believe drivers and mates are fast enough to adjust to the changes.
"The awareness is very high. The problem is that we may have some problems with the dual usage especially when you have to balance somebody with the mixed currencies. But drivers are very quick to learn. You just give them one week and they would rather start teaching the people," he noted.