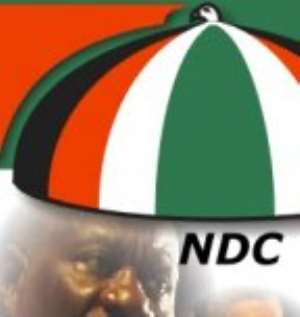 The government has been urged to come out with the tangible things it has been able to do with the increased revenue at its disposal.
Addressing a meeting of Party supporters in Accra, Mr Daniel Nii Okai, Odododiodoo Constituency Chairman of the National Democratic Congress said: "The talk of improved micro-economic situation of the country must reflect in the pockets of the people".
"After all what is the act of governing and ruling about? It is all about the people", he said.
The NDC Constituency Chairman noted that, "With the increase in the threshold for businesses paying the Value Added Tax (VAT) and the rate, the government must be raking in a lot of revenue".
He stated that the New Patriotic Party (NPP) when in the Minority opposed the VAT when the NDC government introduced it and organised the "Kume Preko" series of demonstrations in which people lost their lives.
Mr Okai pointed out that apart from increasing the percentage for VAT the government had widened the scope of businesses paying the tax thus "Increasing its revenue".
He said: "Just writing HIPC Benefit on projects" was not enough, adding that, "The government must come out with the amount of savings it makes annually" for taking Ghana through what he called "The disgraceful tag of not just poor but highly indebted country as well".
Apart from telling Ghanaians what it keeps and saves from the money it should have used for debt servicing, the people must know what it uses the funds for, he said.
Mr Okai expressed surprise as to what the government was using revenue from Ghana's own resources since about half of the country's expenditure for development was foreign donor funded.
"With the country so dependent on foreign donor funds Ghana can not be anything other than a client state", he said.
"The Kufuor government has been very fortunate with the various foreign debt cancellations, which means more funds at the disposal of the country that should ensure accelerated development. The NPP should let the people know what it does with the money".
"The government of the NPP is only interested in things that would give it cheap political advantage such as the Youth in Employment programme, which is only a ploy for jobs for the boys", he said.
Mr Nii Lante Vanderpuiye, a leading member of the NDC appealed to the members of the NDC in the constituency not to allow the chieftaincy problems in the area to creep into the party.
He advised them to stay united to thwart the efforts of the NPP to divide their ranks with schemes that would not benefit the nation apart from keeping them in power at the expense of the well being of the people.
Source: GNA