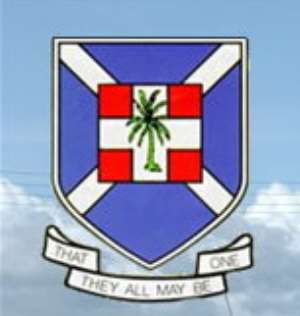 The Presbyterian Church of Ghana has launched the maiden edition of the Moderatorial Business Luncheon, a corporate enhancement programme, to raise money to carry out its short, medium and long term projects.
It brought together the business and professional class and other non-Presbyterian power brokers in Ghana to harness resources for wealth creation, among other things.
It is an annual event to be organized by all sitting Moderators of the General Assembly of the Church to network with the stakeholders for a sustained, impact making growth and development of the church.

Right Reverend Dr. Yaw Frimpong-Manso, Moderator of the General Assembly of the PCG said the programme would help address the dwindling financial fortunes of the church through the development of a strong financial base.
The church is embarking on some projects including a PCG General Assembly Complex, a Presbyterian University College, restructuring the Presbyterian Press, Development of the Salem Hotel, a Kuntunse Conference Centre and a Trinity Triangle.
Rt. Rev. Dr. Frimpong-Manso said the church had already spent ¢15 billion on the provision of basic infrastructure of the Presbyterian University College, whilst about 41 million dollars was needed to carry out the construction of the other projects.
He said the church would be using part of its endowment Fund Seed Capital of ¢6.5 billion as equity and was willing to provide 30 per cent of the estimated project costs as equity with the seventy per cent to be financed by debt.
Rt. Rev. Dr. Frimpong-Manso said the 30 per cent would come up to about ¢10 billion and appealed to corporate bodies to contribute to make it a reality.
He said the church would be 180 years next year and that it had contributed significantly to the achievements of the nation. However, it still faced challenges in its educational, health and agricultural sectors.
The Moderator said the personnel development and welfare, ecumenical and social relations, scholarships and relief services, among other things, remained a challenge but with a keen sense of commitment, it would meet its strategic plan to cover 2006 to 2016 and be a disciplined, democratic and self sustaining church.
Mr. Ken Ofori-Atta, Managing Director of Databank Financial Services, said there was the need to create wealth through the resources available to carry out the various projects.
He called for attitudinal change towards the notion that money is evil, adding, "We must support wealth creation, earn money and use it for the purpose of evangelism.
Mr. Ofori-Atta appealed for the restructuring of the salaries of the Presbyterian Pastors to encourage the young but qualified pastors to work with the church by going to the rural areas to evangelise.
An appeal for funds yielded about ¢180 million as seed money for the Development Fund to carry out the various projects of the Church.
Source: GNA