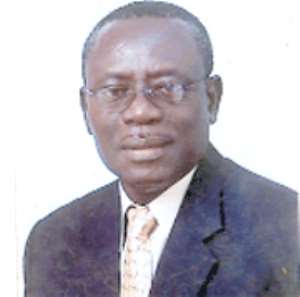 Dear Editor, The just-ended Onetouch Premier league has brought to the fore certain lapses that must be addressed by the Ghana Football Association (GFA) Congress before next season begins.
I am referring to how some teams won or lost matches from the boardroom rather than on the field of play.
I was saddened to hear that there was a law that allows points to be taken from teams that do not appear on the field of play in jerseys that have not been registered.
Sure, there should be some punishment which I believe should be in the form of a heavy fine but not the loses of points.
The next is the unregistered player issue. In my opinion how can a player not be properly registered if the GFA has given him the go ahead to play for a particular club? 
I quite remember the GFA before the commencement of the league issued a statement that after two weeks of registration, any person who failed to raise a protest on a particular player before the league started would have the case struck out. That is after all registered players had had their names published for the public to know.
I remember there used to be a law by the GFA that in case of such happenings the player in question was rather punished since he did not give the correct information to his new club.
This, I believe, should be the case. I strongly believe football should be won or lost on the field of play but not from the boardroom.
Kwabena Sarpong,
A Retired Class One Referee.