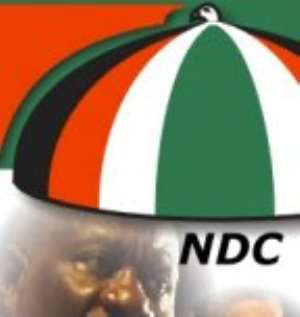 The Weekend Crusading Guide said its sources within the National Democratic Congress (NDC) have told of some confusion within the top hierarchy of the party following media claims that the party's Member of Parliament (MP) for Tamale South, Haruna Iddrisu was to be assassinated.
The paper quotes its sources as saying that former President Rawlings was visibly worried about the development and the eerie silence that Haruna Iddrisu had maintained since the news hit the newsstands three days ago.
The paper said a long time pal of Rawlings who had testified at the National Reconciliation Commission (NRC) was also said to be in a state of confusion when the news broke out.
"He was reported to be at the said meeting where the plot was schemed. This paper has picked signals that owing to the gravity of the matter, an emergency meeting was summoned to deliberate on the issue and its consequences on the image of the party."
The paper a court action was first considered at a meeting, against Messrs Egbert Faiblle and Alfred Ogbame, the editors of the two newspapers which carried the story, but was subsequently dismissed on the basis that it was not the appropriate thing to do immediately.
The Weekend Crusading Guide said, "as expected, NDC gurus like Fiifi Kwetey, the National Propaganda Secretary, and E. T. Mensah, MP for Prampram, are at their wits end, struggling to rubbish the story, whiles the subject of the story - Haruna Iddrisu - has refused to comment on a story which obviously tarnishes the reputation of his party."
The paper quotes Mr. E. T. Mensah who commented on the story, on Citi FM that "it is trash, it belongs to the dust bin. Nobody in the NDC is worried because it is not true, we are not children. Nobody will ever think of plotting to assassinate one of us.
"It does not make sense, these are people who always put out cock and bull stories that we should not be wasting our time analyzing".
Fiifi Kwetey on his part, according to the paper, told Radio Gold that the said story was concocted by the 'Labone Coffee Shop Mafia'. He said Egbert Faibille, together with other journalists who belong to the said mafia, fabricated the story.