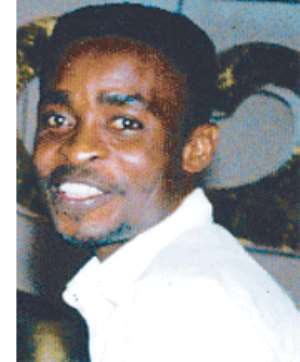 Daasebre Gyamena, who was among the nominees of last Saturday's Ghana Music Awards is facing a fresh re-trial at the Isleworth Crown Court in London for allegedly importing 100 kilogrammes of cocaine into the United Kingdom in July last year.
At the beginning of the re-trial last Monday, Presiding Judge Mark McDowell swore in a 12-member jury comprising five women and seven men. Among the 12 are Daniel Opoku, a Black African, and two Asians, contrary to the all-White jury during the first trial in November last year.
The re-trial became obligatory following the failure of the 12-member jury to reach a verdict on two occasions in the first trial.
In this second attempt however, the same procedure and evidence, as well as witnesses, could be used by either the prosecution or the defence.
Daasebre is led in his defence by Mr Joe Stone, the same solicitor who led him during the void trail in November last year.
The principal witness for Daasebre who happens to be one of his managers, Fred Nuama, was not in court due to visa constraints. The court learnt that Nuama was facing difficulties at the British High Commission in Accra. The court accordingly ordered a fax message to be sent to the High Commission directing it to issue him a visa.
Mr Kwabena Donkor, alias Kumasi Market, one of the prosecution witnesses, was, however, present. Also in court were a handful of Ghanaians including one of Daasebre's sisters.
Daasebre came into the limelight with his hit song Kokooko in 1999. Before then he had featured on the work of many hiplife artistes. Following the success of Kokooko, Daasebre released many other hits including Don't Touch Me, Still I Love You, Ahoofe and How Far all of which have done well and earned him many stage appearances.
In 2002, he picked four Ghana Music awards including Songwriter of the Year.
With those chart-bursting releases, Daasebre's music career was sky-rocketing when misfortune struck him on transit at the Heathrow Airport.
He was on his way to Germany to complete work on his fifth album Maye Mo Sete when he was busted and charged with illegal importation of narcotic drugs into the UK.