TAMALE CENTRAL MP VISITS RAINSTORM VICTIMS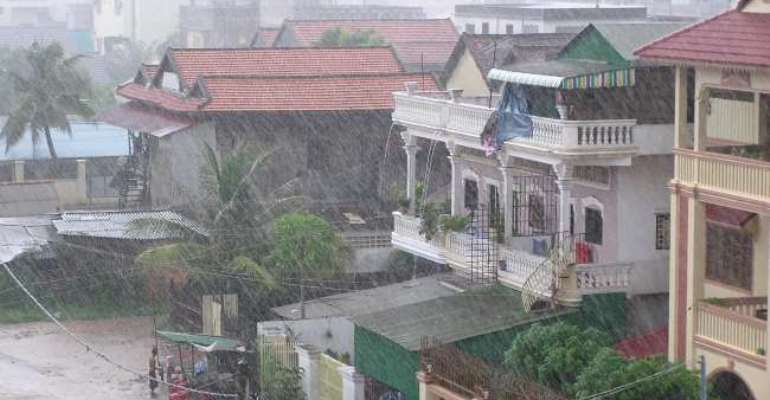 The Tamale Central Member of Parliament, Mr. Inusah Fuseini, at the weekend visited some victims of the rainstorm that hit the metropolis last Saturday, to acquaint himself with the extent of damage and to see how best to assist the victims.
Hon. Fuseini expressed shock and regret at the extent of damage the storm had caused to property and appealed to the Tamale Metropolitan assembly and the National Disaster Management Organization (NADMO) to as a matter of urgency step up the contingency measures to accommodate the displaced.
The MP, apparently overwhelmed by the extent of damage caused by the disaster, observed that "this is the worst rainstorm disaster I have seen in the history of the metropolis; we must put politics aside and find means of helping the victims to re-integrate into society", he said.
He entreated NADMO to ensure fair distribution of all relief items to victims in order that the items get to the people who need them most.
Hon. Fuseini also pledged his determination to help rehabilitate some of the affected schools with his share of the Common Fund and appealed to other corporate organizations and philanthropist to come to the aid of the victims.
The rainstorm, which is the second to hit the metropolis in two months, has caused an extensive damage to property worth millions of cedis.
In all more than 500 homes, school buildings, bungalows, including some portions of the police quarters were damaged while about 3,500 people have been displaced.
Also destroyed were streetlight poles, mental and wooden containers and electricity poles and cables. Many trees were also uprooted.
The constituency chairman and some party executives accompanied the MP on his rounds.
Among the communities toured were Sakasaka, Choggu, Worizehi, Buglanfong, Chainli, Tishigu, Zodbeli, Sabonjida, Ward F, Aboabo, Mohiyabihi/Agric, ADB, Salamba, Gumbihini North and South.
The people expressed appreciation to the MP for his prompt visit and attention to sympathize with them at their time of need, and appealed to the assembly and NADMO to speed up the process for their resettlement.
Meanwhile, the flagbearer of the NDC, Prof. Mills, is expected to be in the Tamale Metropolis towards the weekend to see things for himself and commiserate with the disaster victims.
Story by Abukari Malba